Kingsley Osei is an elementary school teacher who resides in the Bronx. He received a Creative Writing bachelor's degree from CCNY. Upon completing his time at CCNY, Kingsley worked for numerous publications, before making the move to the education field years later.
Now, with the release of his children's book, "Sweet Rosa," he looks to inspire a plethora of youth by motivating them to go for their dreams. Also, he recently released his much-anticipated book, "Young Kap," discussing the social stance taken by former football star Colin Kaepernick in 2016. In 2020, Young Kap and Sweet Rosa won seven coveted awards, which included a Purple Dragonfly Book Award, Royal Dragonfly Book Award, Moonbeam Spirit Award, and NYC Big Book Awards.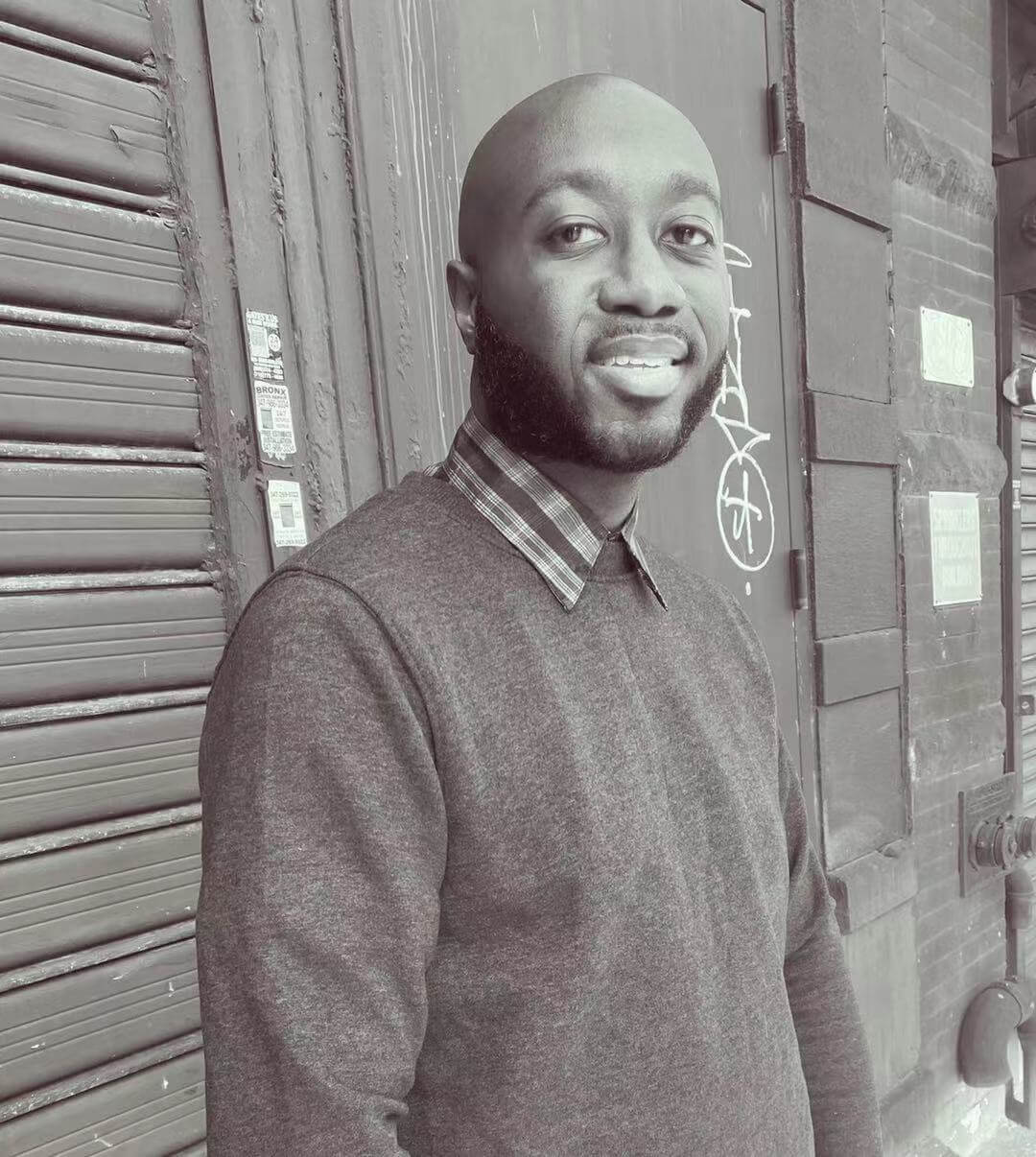 We are excited to have you share your inspiring story with our community, so to kick this off, tell us about yourself?
Thanks for having me on Afro Rep. Where do I start? Well, I am a 38-year-old New Yorker, born, raised and currently residing in the Bronx! I am of Ghanaian descent. Both parents migrated to the United States in the late 1970's to make a better life for themselves and for my two older sisters and me. They wanted a boy so badly, so they kept on trying and trying, and here I am. But, to answer your question, my talents strongly lie within writing and teaching.
For the larger AfroRep Community that may not be familiar with your work, what can you tell us about what you do?
Well, currently, I am an elementary school teacher in the Harlem area and a children's book author. I've already written two award-winning books, but I would say both teaching and writing are truly my passions. Regarding my books, both titles tackle crucial topics on social issues, such as civil rights and the social injustices currently happening in our society today. One revolves around the 1955 bus boycott and how Rosa Parks paved the way for African Americans with her bravery. While--the other book focuses on the courageous act of famed football star Colin Kaepernick as he kneeled during the national anthem.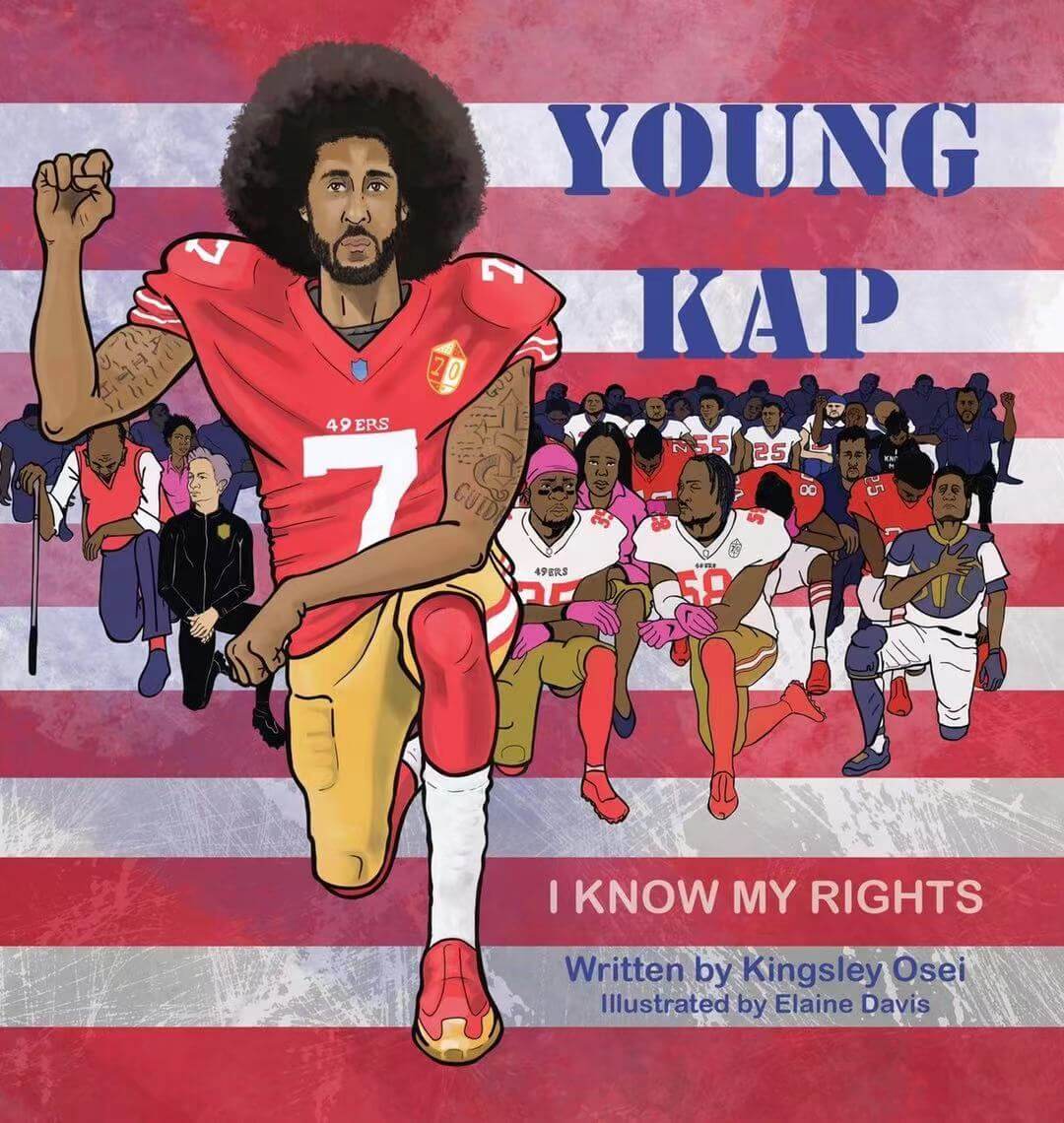 I wrote both titles to inform our youth about the constant mistreatments African Americans are facing, and to also give them a better scope and understanding of these societal problems affecting people of color today. Although some of these have been reoccurring issues from the past, such as the 1950s and 1960s, I would say these sorts of problems are still happening now and impacting us more than ever! They are still affecting us in many ways. It must be discussed and must be discussed from an early age.
Talk to us about the inspiration behind you pursuing a career in education?
Growing up in The Bronx in the early '90s there weren't a lot of male elementary school teachers, more or less, none of color. When I got to the fourth grade, I had my very first African American male teacher. I would say he had a lot to do with why I became an educator. To see his drive, his boldness, and his love for his students truly had a profound effect on me and still does as an adult.
Knowing that, at that time a man could also be a teacher, too, really opened my eyes at a young age and inspired me to really pursue teaching and writing books. The same way he played a major role in my decision to become a teacher, several of my students now want to become teachers as well. Their reason? Well, mainly because I am and was their first male teacher and teacher of color. It has all come back full circle.
How important is literature to the early life of children?
Well, I would say literature is important to the early life of children. Building that foundation as early as possible for kids is extremely important for kids' growth today. Whether it's through consistent reading routines, such as reading for long periods to build stamina, or to pick up new vocabulary words and entertainment purposes, reading broadens the mind. It is the blueprint for our future leaders, mainly through attaining knowledge by picking up a book every day.
How important is black based literature to young black children?
I just want to start off by saying representation matters, and it matters for these kids. Especially those of color. There are things that systemically hold us back, in terms of people of color. My goal with each and every book I write, is that it'll tackle important issues at hand, either culturally or racially that may be deemed as a problem in society.
My goal with each book is to provide some hope and highlight those courageous or brave qualities in my characters. As I said, mainly of color. I want each boy or girl to feel empowered by these books, to feel as if nothing can stop them, whatever stands in their way. Although barriers may stand in your way, we must do everything possible to overcome this.
Tell us about how black literature has been received and its impact in general.
One thing is for sure, we as black writers have a lot of work to do. All we truly ask for is the opportunity, though. Most books on shelves are filled with characters who are not of color, and in hindsight, there is a lack of representation within these books that simply rely on animals as their basis of characters. We must change the narrative. And, through this, authors of color have gone the self-publishing route in efforts to get their meaningful stories out there. Much like I did.
Um, it's a challenge, but these sorts of books are being received well, mostly because it revolves heavily on the importance of representation and kids feeling as if they belong and can be these prominent characters in these books. It grants them hope that you too can be whatever you want, if you put your mind to it, whether you see or want to become a lawyer, doctor, teacher, or sports star.
Are there any challenges you have had to overcome, what can you tell young black and African writers that this experience has taught you so far?
Well, there are always some challenges that may steer you off the road. I'd say, regarding my writing of books, it hasn't always been easy. From the numerous no's I've heard along the way from previous publishers to the task of getting my very first children's book out, it can be stressful. With a great support system, both with family and friends, it can be relieving at times.
Family is so important in my eyes, and my late father was one person who always pushed me to go for my dreams – no matter what they were. I would say take it one day at a time, trust the process, and it will all pay off in the end. One thing this has taught me is never to give up. Just keep your eyes on the prize, and push through until you persevere. As writers, we may feel that it is a daunting task to get our final pieces out into the world, but never giving up on your aspirations and dreams is truly the key.
In line with AfroRep's commitment to enable access to literature and African content in general, how important is it to have more black and African based content and how do best can we get it to the world?
I am very committed in closing the educational gap in areas that may not have proper resources. As I said before, it is imperative for all kids of color to see themselves in these books they read. They must feel as if they have a sense of belonging, so it all starts with writing these characters and books. As the late Toni Morrison said;
"If there's a book that you want to read, but it hasn't been written yet, then you must write it."
That's my goal—and it's to write these extremely important books for our youth. Another way I have been heavily involved in getting reading resources to my native country in Ghana, is by teaming up with the non-profit organization, Little Tokens Foundation, led by the amazing Kwame Osei-Asante. He's done a fantastic job with the kids in Ghana. We have been able to collaboratively work on certain things, such as book drives for the kids in Ada, getting book bags for students, and assisting the female students with their Sister to Sister Initiative. I am so happy to have donated to the building of their library as well. These are all ways to make that impact on kids who may not have proper access to it in Africa. I hope to broaden my horizon and work with other organizations soon in Africa.
You can find more from Kingsley on his Twitter or Instagram.