Why AfroRep ?
We are dedicated to promoting Africa through stories, photography, and art. We operate within various niches of the content creation industry filled with writers, artists, photographers and others, hungry for information and Services. Join us to connect your brand with our community.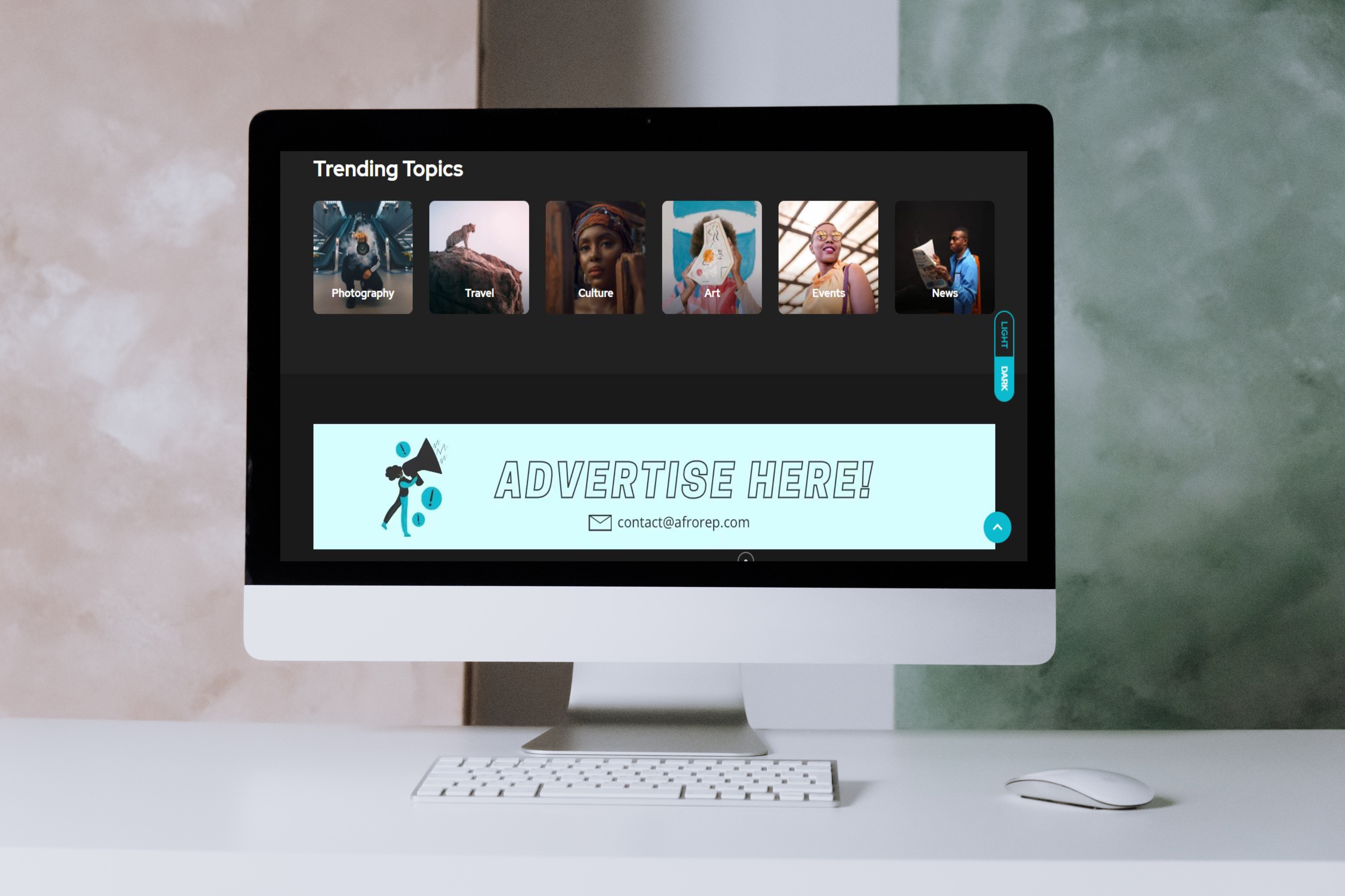 Engage Your Target Audience
Our solutions range from banner ads to proven media products that deliver results, such as: native, social, and email marketing. We optimize our products to engage your target audience across devices and channels.
Contact Us
Connect with our digital media consultants to learn how to best engage, influence, and convert your target audience.